Tempora Arredamenti srl is proud to present the finish for light veneers, that maintains its characteristics unaltered over time:
it does not turn yellow and does not let any stain emerge.
These are the main characteristics of the new Bianco Latte glossy paint, which our technical department has developed for architects, designers and professionals in the furniture sector.
It is a high-tech finish, 100 gloss, that brings out the grain of the veneer and highlights its grain, creating a "3D effect".
Many companies supply the furniture made of bleached woods, using standard gluing and painting cycles and taking care to ensure a workmanlike process from a "mechanical and structural" point of view, but .. in some cases, this approach brings the unacceptable aesthetic results, such as the yellowing of the paint over time and / or the onset of stains.
The challenge was precisely this: to maintain a state-of-the-art workmanship and ensure a perfect and constant aesthetic result over time.
Thanks to our studies and research, we have acquired the necessary technology to manage the gluing of white or very light veneers, avoiding the unacceptable phenomenon of colour changing caused by the underlying panel or by the foil supporting the veneer layer.
We excluded both polyester and polyurethane paints from our painting procedure because they have an intrinsic color and a color variation over time which makes them completely unusable.
The result obtained is perfect and at very good price.
It is innovative project, carried out by different teams and departments of our company and it highlighted all the strengths of our knowhow.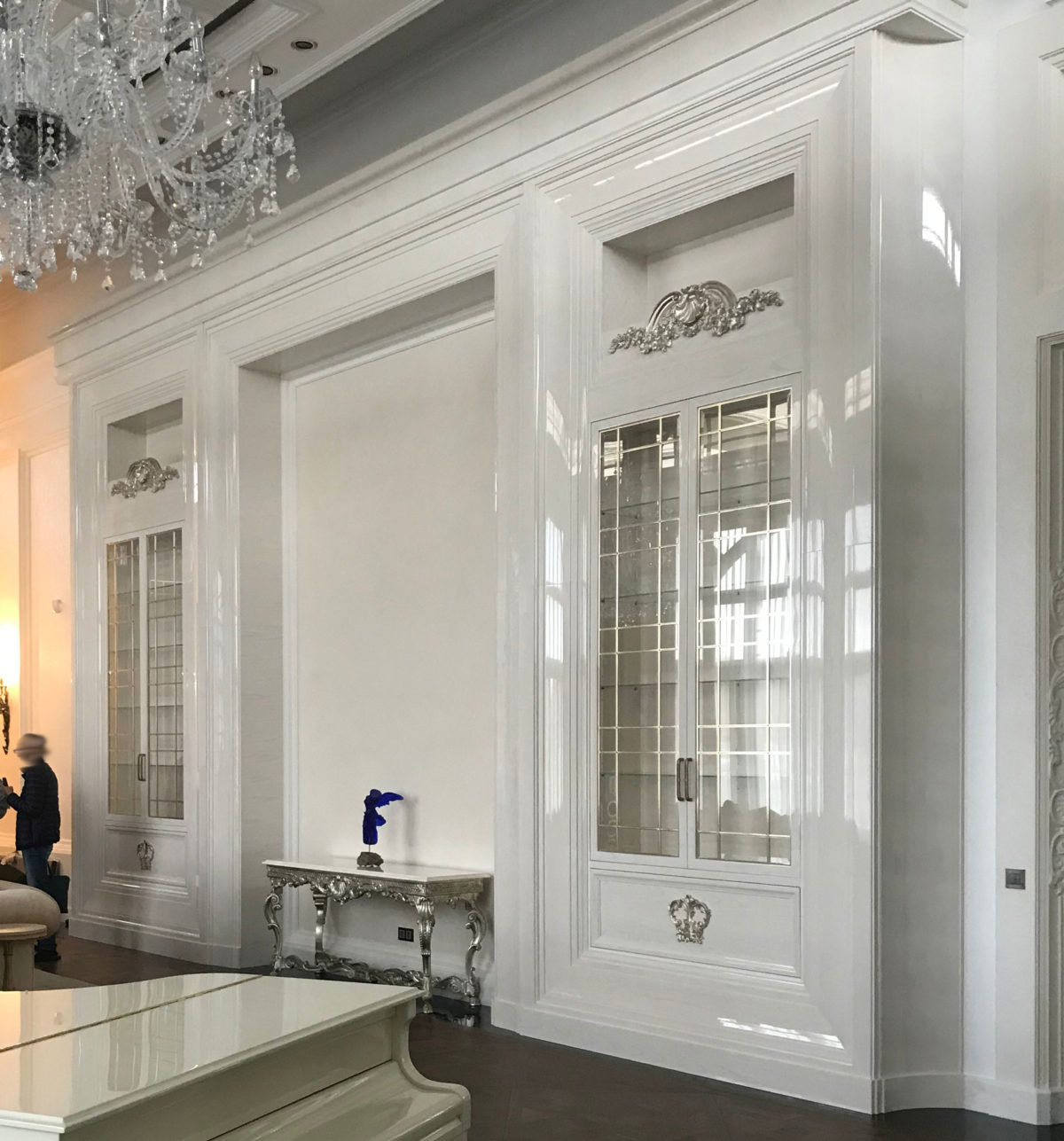 The result is there, for all to see, a high-tech, 100-gloss milky white paint that does not turn yellow and does not let any stain emerge.
Customers are satisfied and we are happy for bringing in our production the finish of a high aesthetic and functional level.
Would you like to know more? Contact us to make an appointment.