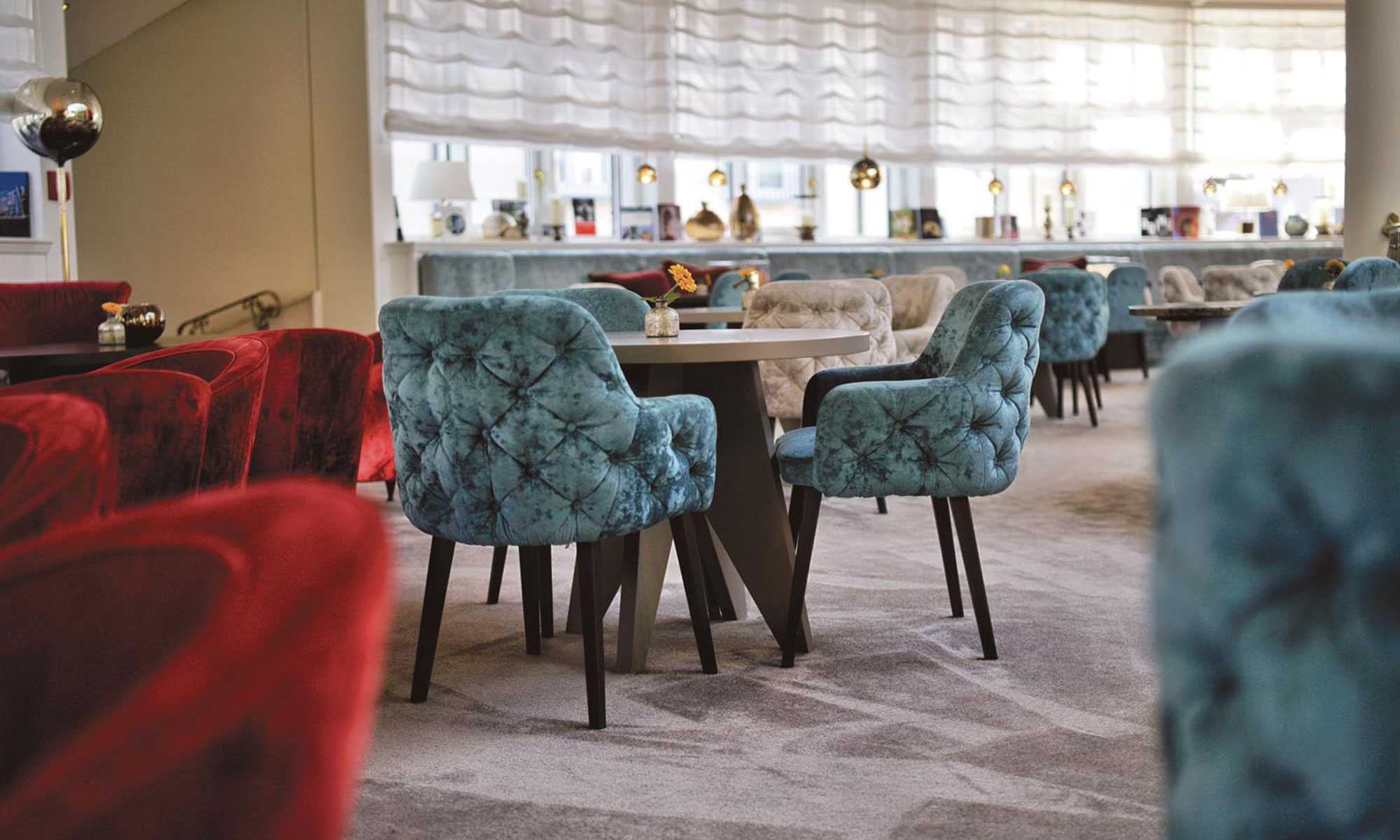 Making furniture for hotels, restaurants and bars is always a challenge to combine quality, aesthetics and materials that stand the test of time.
The designer created this refined hotel by combining a myriad of finishes and materials. We therefore worked in synergy with the designer and the contractor to respond to every project requirement, proposing solutions and alternatives.
The restaurants and bars in this luxury hotel were made with thermowood oak wood and refined 'zero gloss' lacquer, which convey a tactile sensation similar to silk.
All the products we made were pre-assembled and then shipped together with our touch-up, care and maintenance kit.
Fire-retardant upholstery
The sofas and chairs were made with fire-retardant fabrics. The audio system was then integrated into the structures so as to hide the elements and better coordinate the aesthetics.
Custom furniture
To exploit the geometries of the various spaces, each piece of furniture placed against the wall follows its form. A solution that made it possible to recover spaces and volumes, and create an aesthetic continuity.
Coffee tables in natural wood
The choice of natural oak wood finish, combined with that of heat-treated wood, is not only an aesthetic factor but also a need for materials and details that can stand the test of time. Hotels, restaurants and commercial premises where the public is central need materials that have a guaranteed impact but are also durable.
High bar table
The customised table made to the designer's specifications is the result of careful study of materials and construction solutions. Marble, wood and metal form the basic elements of this table with a high bench and footrest. A piece of furniture that captures every visitor's attention.
Working in synergy with designers and contractors, we bring the project to a perfect conclusion.
Send us an email
Do you want more information about this project?
Fill in the form to contact us. Our staff will get back to you as soon as possible.