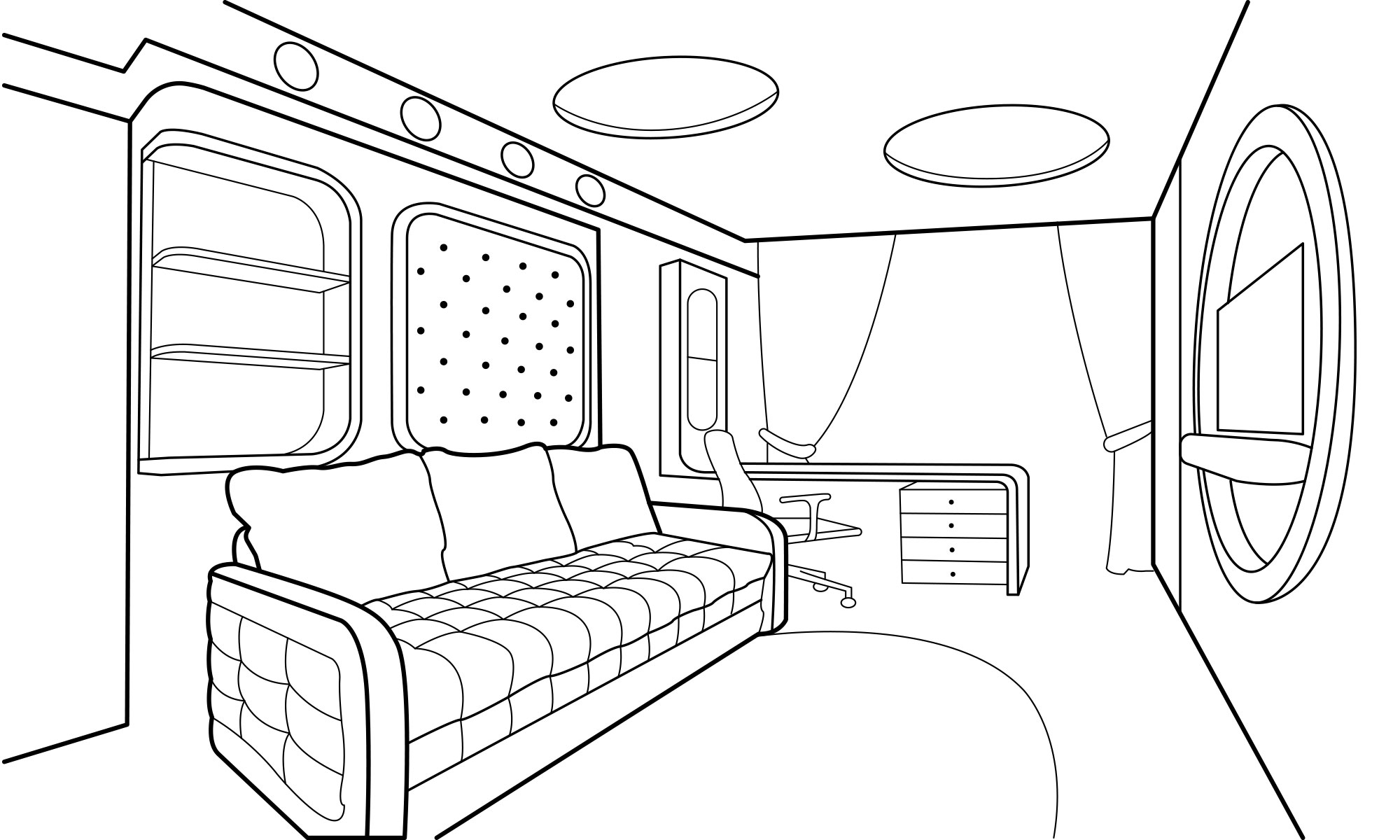 This residential construction in Moscow is an admirable example of a project whose small size held various technical and executive difficulties. The kitchen island winds outwards, resting on the structure made in carpentry and subsequently covered with plaster bricks, in a highly successful 'loft' style. In the bathroom, a glossy lacquered cabinet was created with steel handles and a teak wood top.
Technology and innovative solutions at the service of an original design form the basis of the highly original study room for children. A space with attention to the smallest details: shaped desk with drawers and shelves with recessed spotlights, oak and lacquered wood cabinets, square bookcase niche with rounded corners, square panel with yellow leather and capitonné workmanship, round TV niche, round vents for air conditioning, sofa bed, and walls with stencils playing on the shades of the furnishings.
Designer:
Tatiana Bulanchenkova

Import Manager:
Albina Tsargasova

Wardrobe with customised doors
It all starts with the wardrobe at the entrance, a design object that gives the space character, made with shaped slats profiled one by one to generate a sinuous wavy effect. The finish, in this case, is matt white lacquer.
Custom upholstery
An aesthetic detail that marks the whole creation is the customised upholstery, which follows the shades of the furnishings in a unique play of colours.
Furniture lacquering with anti-scratch paint
The study lounge in glossy yellow lacquer highlights the pleasant rounded doors and the play of shelves, all electrified, with applied LED spotlights. The special scratch-resistant finish was made directly by our expert staff and tested in the laboratory.
Bedroom
The master bedroom has a large rounded vault with glossy lacquer enclosed between two ebony columns with crystal shelves and bedside tables with two push-pull drawers. The bed frame, upholstered in light ivory leather, is surrounded by LED lights positioned under the body.
In front of the bed, a large black lacquered frame surrounds a spy mirror housing the television behind it. A 'bean'-shaped toilet in glossy lacquer completes the setting of this environment, where no element is ever taken for granted.
Send us an email
Do you want more information about this project?
Fill in the form to contact us. Our staff will get back to you as soon as possible.