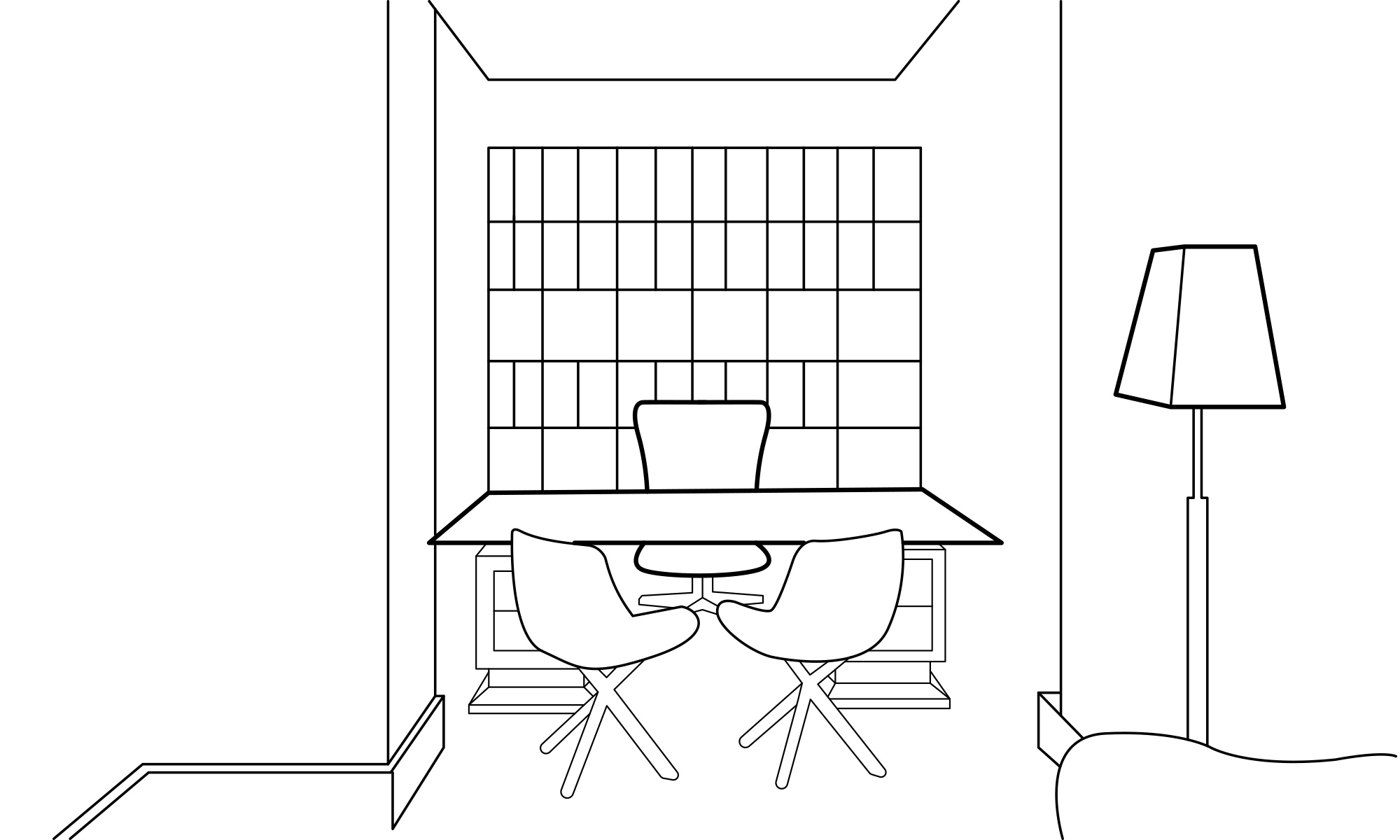 The leitmotif of this complete furnishing project is the Italian style, which makes this highly representative apartment unique in the great Russian capital.
Each element, from the choice of materials to the particular features of the design, conveys rigour in the forms and opulence in the quality of the materials. Ebony, thermowood cherry and alcantara were used.
This project's requirements were amply satisfied thanks to our team's experience, which allowed us to manage the particularly demanding critical issues of high carpentry such as boiserie, doors, sliding doors, bookcases, wardrobes, custom furniture and custom bathrooms.
Stylistic coherence is found in every room, an "Ariadne's thread" that leads guests to each place and makes them feel the centre of attention. The doors, like the armoured door cladding, were customised according to the environment: in the bedroom, the panels are in imitation leather, in the living area they are in glass or wood. We also took care of all the technical lighting aspects.
General manager:
Dejan Vuckovic

Sliding glass door
Sliding glass door designed and built as an integral part of the furnishings. Despite their size and weight, the doors move very easily. On request, they can be equipped with electric motors controlled by home automation.
Walk-in closets
These closets, lit by LEDs which switch on when opened, with their comfortable push-pull systems, soft padding and choice of precise LED positioning are tangible proof of our creations' high level of comfort.
Ebony kitchen
The white lacquered doors stand out in the kitchen, echoing the aesthetic rhythm of the alcantara boiserie.
Bright corridor
In the Hollywood-style corridor, the elegant light alcantara boiserie follows a person's progress, marking their steps on the floor and lighting up the pillars as on a magical path.
The creation of this passage was fully managed in-house, solving the critical issues of combining materials and lighting and then adapting everything to the automatic LED strips and pillars which turn on as someone passes.
Send us an email
Do you want more information about this project?
Fill in the form to contact us. Our staff will get back to you as soon as possible.