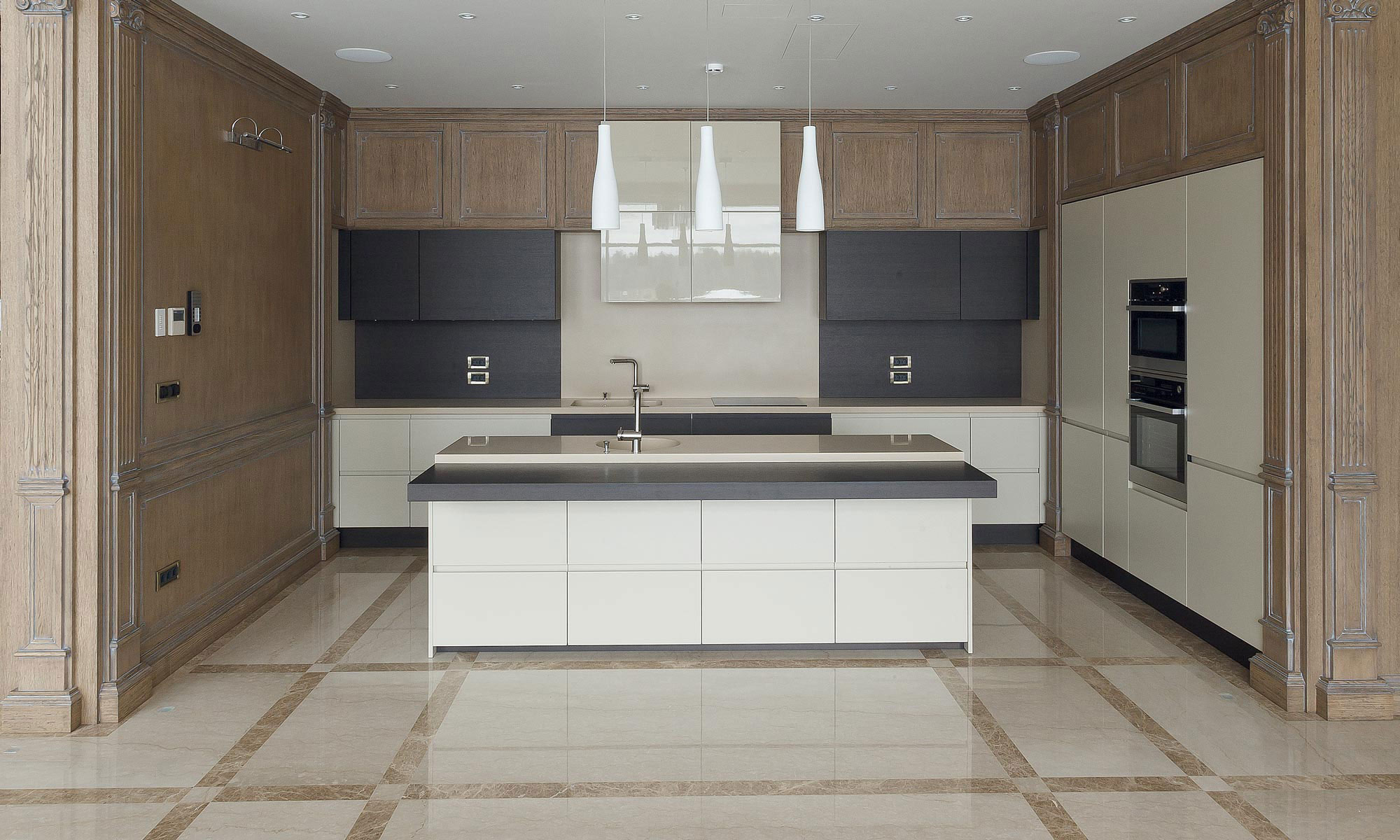 From the rendering and aesthetic guidelines provided by the customer, we detailed a complete quote for this furnishing project. To complete the quote, we produced samples, approved by the designer, and carefully evaluated the order in every detail.
The customer's particular desired finish required the furnishings to be designed, constructed and shipped in specific modules.
In this way, they were positioned and joined together perfectly onsite with a first-class result.
General Manager:
Aleksey Sokolov

Oak beam
The onsite survey was extremely thorough. It also involved very complex curved shapes: the self-supporting part of the staircase had to fit not only with the balustrade, but also with the false ceiling below. There was zero tolerance when it came to joining the shaped fittings, and we could not allow the slightest error. For this reason, as is usual for any other job, we pre-assembled all the structures and perfectly calibrated all the components, including the boiserie and the false beams covering the air channels.
Wrought iron decoration
The central element of the balustrade is an antique and lacquered wrought iron element. A decoration made by our expert craftsmen.
Oak ceiling beams
All made of pickled oak wood, the false beams of the coffered false ceiling hide the forced ventilation ducts and house the projector cloth. Carvings and a natural patina finish complete an elegant and impactful style.
Self-supporting staircase
The self-supporting staircase was revisited several times during the design phase in order to satisfy all the customer's requests: ease of movement, size of the landing area and width.
The main critical issues of the project consisted above all in the static aspects of the work. The staircase part had to be completely self-supporting, while the balustrade needed to connect perfectly to the existing floor together with the false ceiling.
Send us an email
Do you want more information about this project?
Fill in the form to contact us. Our staff will get back to you as soon as possible.