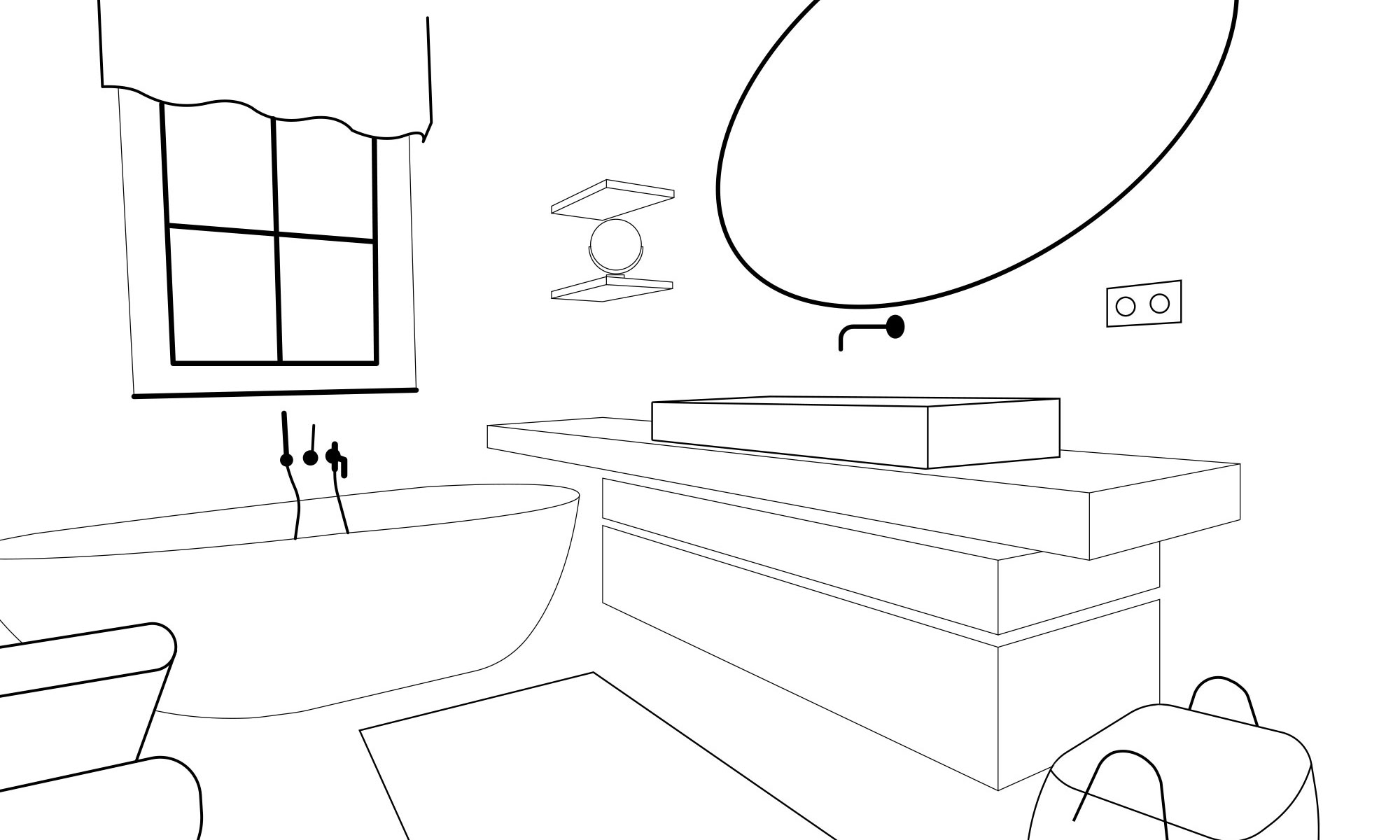 A furnishing project that successfully combines a full range of materials such as leather, wood, burnished brass and stone, bringing them all together in perfect balance.
The designer Sabine Dilettoso amalgamated these materials in a series of bespoke furnishings that we developed alongside the professional, while proposing particular solutions. The result? A minimal but high-impact style, perfectly realised in every part.
Interior designer:
Sabine Dilettoso
Thermowood oak
The bathroom cabinet is made with water-repellent products and paints typically used in the nautical sector. This solution, adopted to produce this custom furniture, ensures its characteristics remain unaltered over time. A natural stone sink makes this custom bathroom cabinet unique.
Leather doors
The retractable shoe rack becomes a piece of furniture thanks to its doors covered in imitation leather. Alongside the wood chosen by the designer directly from those on display in our in-house showroom, the shrewd design makes this custom furniture unique.
Inside, a series of suitably equipped drawers provide storage for a considerable number of shoes.
Open bookcase
Oak shelves and burnished and brushed brass dividers characterise this open bookcase, which has a light aesthetic but can hold a large number of books. The open bookcase is undoubtedly one of the key furnishing elements in the overall project. The minimal style combined with the skilful use of materials and geometries allowed us to create a piece of custom furniture that's sure to make an impact.
Open wardrobe
A customised open wardrobe allows the use of all the space available. The custom furniture thereby adapts to the specific dimensions of the room being furnished. In this case, we developed a burnished iron tubular structure, equipped with shelves, hanger poles, drawers and specific fittings, allowing the space to be adapted and optimised according to personal needs.
Send us an email
Would you like more information about this project?
Fill in the form to contact us. Our staff will get back to you as soon as possible.